Our skilled team specializes in adding life and vibrancy to your multimedia projects, whether it's a website, video, animation, or any other digital medium.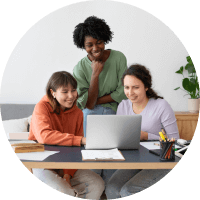 Creative Design Studio

Creative Design Studio

Creative Design Studio

Creative Design Studio
Quality Service For Growth Your Branding
Identity
01
FastyMedia specializes in creating captivating motion effects, transforming your digital content into immersive and interactive experiences. Whether it's a website, video, or animation, our motion effects breathe life into your projects, leaving a memorable and lasting impact on your audience.
02
We understand that every brand is unique, and our team works closely with you to tailor motion effects that align perfectly with your brand's identity, objectives, and vision. This customization ensures that your content stands out, captivates, and truly engages your target audience, leaving a lasting impact.
03
With a team of seasoned professionals and a commitment to staying at the forefront of industry trends, FastyMedia delivers cutting-edge motion effects. Our expertise, technical proficiency, and creative touch combine to enhance engagement and elevate your digital content to new levels of success.
Simple Step Follow To Complete Work,
How It Works
Step 01
Idea Generate
Fueling Creativity: Idea Generation in Motion
Step 02
Plan & Design
Crafting Concepts into Visual Designs
Step 04
Got Results
Achieving Success Through Execution
Step 03
Project Testing
Fine-Tuning Motion Projects for Perfection
Have Any Projects In Mind? Feel Free to
Contact Us
Let's Work Together

Let's Work Together

Let's Work Together

Let's Work Together